Todays props go out to some of the incredibly useful tools of the internet. From planning your next vacation to figuring out what to watch on Netflix, there's a plethora of projects on the web that help make your life easier.
First up is Adioso, a great flight comparison tool for those who want to travel, but don't have specific dates or destinations. Adioso allows the use of natural language in its search tools. For example, you could search for a flight from Boston to Northern Europe for about a month, and you'll be given a variety of destinations, dates, and prices.In addition to vauge searches, Adioso features wanderlists, which collect various destinations into themed groups. This ties in well with the natural search as well, so you can search for a flight from your city to cities well known for their art, for about a week, sometime in June. Adioso is a great tool for those with a serious case of wanderlust.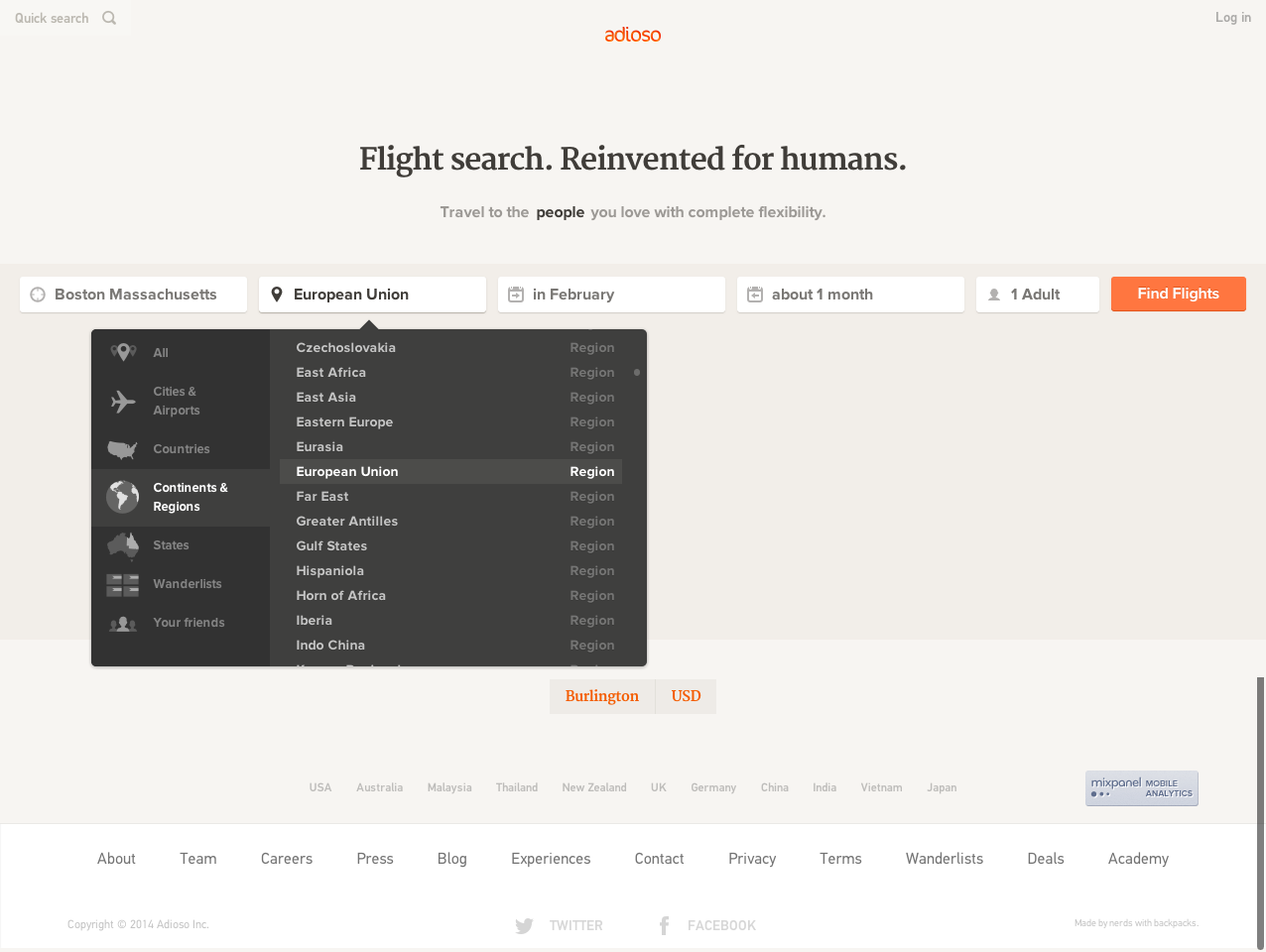 Google flights is also worth taking a look at if you can be specific with your dates of travel but don't have a specific destination in mind. Tied to google maps, you can scroll around the world and see flight prices on your selected date to any destination on the map.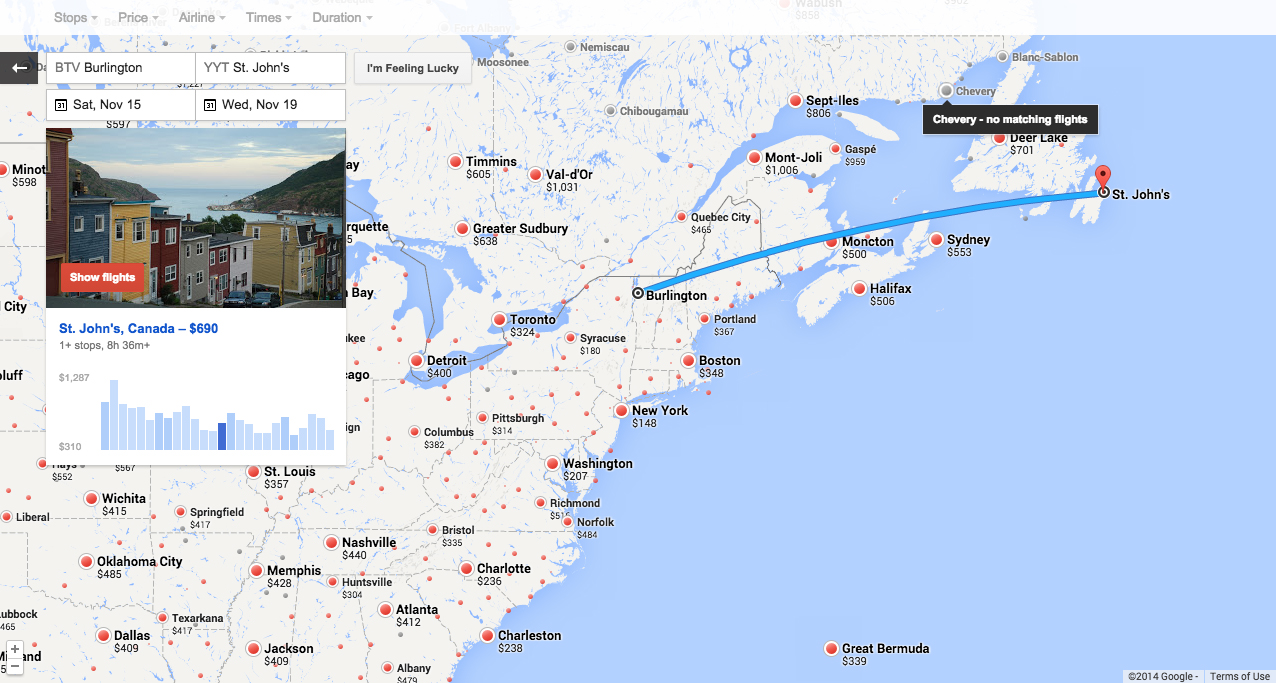 Looking for the perfect sound blend of rain and coffee shop chatter with a slight bit of white noise in the background? A Soft Murmur, a project by Gabriel Martin lets you custom mix ambient soundtracks using simple sliders. You can also set up timers to fade sounds in and out, or put the project in "meander" mode, which allows each slider to gradually rise and fall on its own; creating a dynamic, ambient soundtrack for your day.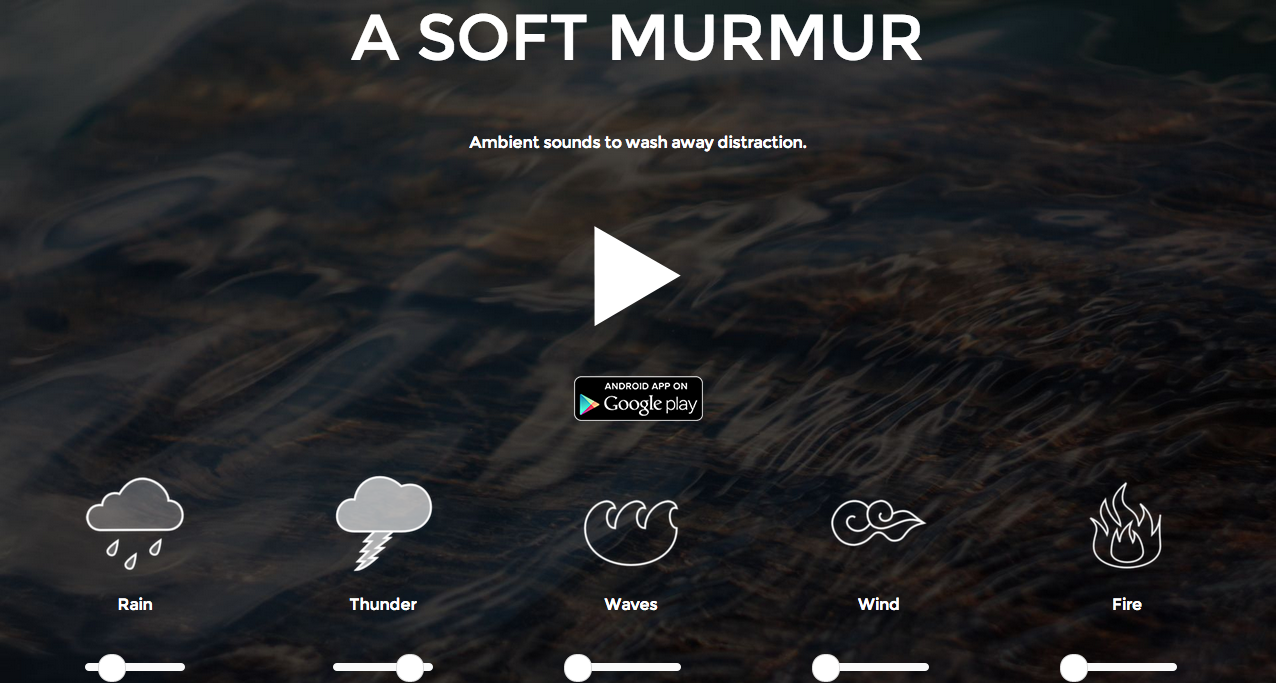 Trying to figure out what to read next? Check out this literature map arranged to help you discover new authors. The map is arranged so that authors generally enjoyed by the same readers are closer together. The project is part of a larger project by Marek Gibney called Gnod. Billing itself as "the global network of discovery" Gnod has tools to search for books, music, art, movies, and more.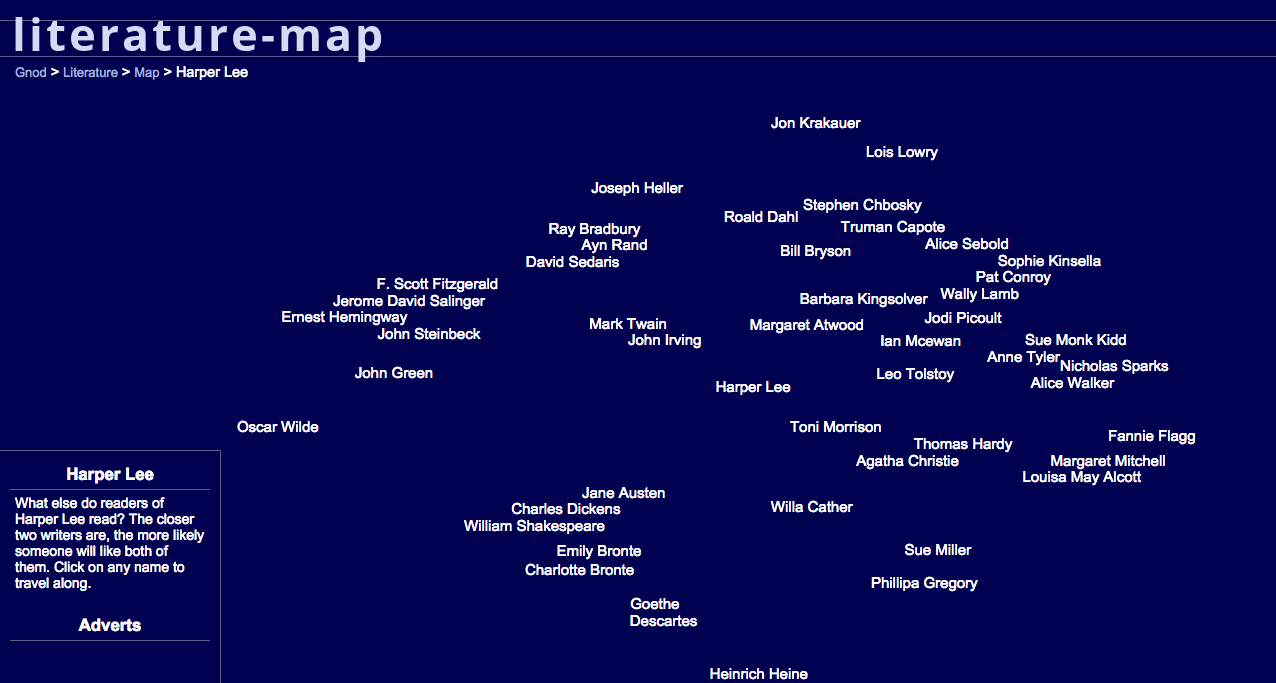 This friday we give our props to some of the useful tools available to us via the internet. Be sure to share them with a friend via Facebook, or drop a link to something you've found compelling in the comments.