It's no secret that the I'm a big fan of DIY and hackable projects, which is why this weeks props go out to some mind blowingly cool work in the realm of apparel mods, wearable diy projects, and hacks. It's Friday Props; The Hackable You edition.
You may have seen this Jellyfish Dress floating around the web. If you're like me your thought process may have gone straight from "that's nifty" to "I wonder how I could make it". If you were interested in making one, you'll be happy to know its creator, Natalie Walsh, has an instructables page with all the instructions to do it yourself.


My next props goes to Paris based design studio Appropriate Audiences, for this mod combining the arts of tattooing and 3D printing. First conceived at the Public Domain Remix (Fair warning, this site is French) event in 2013, the concept has been fleshed out and is capable of "printing" extremely precise tattoo's. The project uses a Makerbot printer as the base, a tattoo gun, adapted Autodesk Software, and a whole lot of ingenuitive thinking to bring a whole new method of tattooing to reality. There is an instructable for this one too, it's pretty vague though, so I wouldn't recommend diving in with this if you're new to the DIY or modding community.
That being said, there are a lot of quality do it yourself resources on the web, from Instructables, to, to the DIY thread on reddit. Today, I'm going to give props to Adafruit. The site is the brainchild of MIT engineer Limor "Ladyada" Fried, and is a treasure trove for the aspiring DIY'er. The site features all the tools you need to complete a plethora of projects, ranging from raspberry pi arcades to sound reactive LED sculptures. The site not only supplies easy to understand instructions, but it also acts as a storefront for most of the components you'll need to complete any of the projects on the site. Below is an example of what you might find on the site, you can see the full project detais here.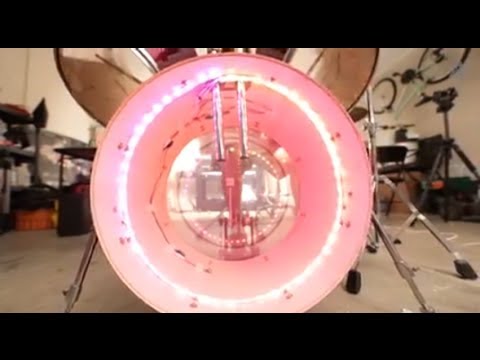 That'll round things out for this weeks Friday Props. If you've found something worth sharing, send it our way and we'll feature it in an upcoming edition of Friday Props.