A few weeks ago we looked at work of Dustin Yellin - the surreal display of humanoids made up of tiny scenes embedded in glass and acrylic. This week we look at another artist who evokes the human form through his work, Nagato Iwasaki.
In his series Torso Iwasaki creates otherwordly human-like figures out of driftwood he collected over the years on the shores of Suruga Bay. He says "If you head over that way after a typhoon, there is always a lot of drift wood that has been washed up on the beach." And he turned the collected driftwood into an eerie and beautiful series.
"Gathering bits of wood from here and there, like an insect building a nest, I create sculptures"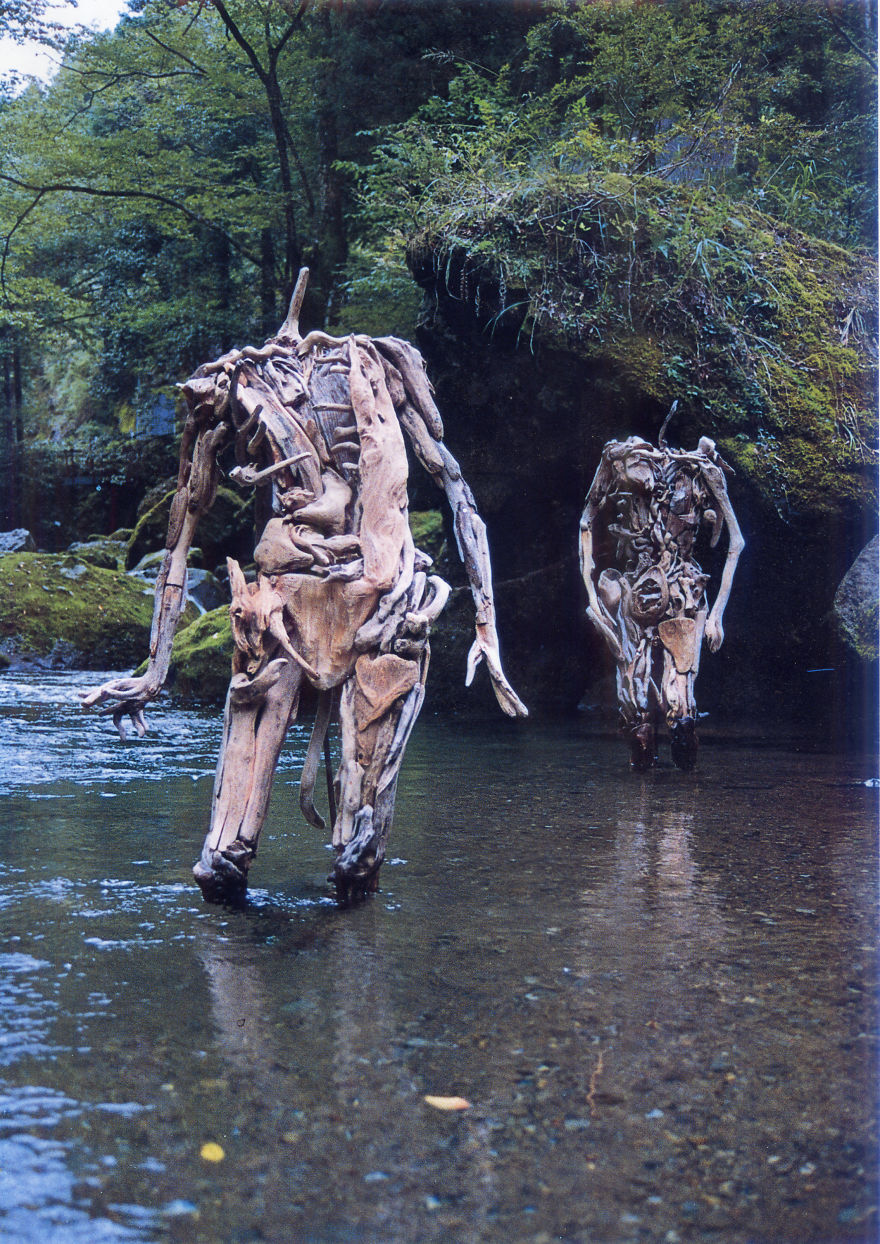 The figures in the collection are held together with wooden pegs - there are no nails, no glue, and no wires holding these together so the pieces are entirely wood.
"The Torso pieces I create use absolutely no glue or other adhesives. Instead of iron nails I use wooden stakes, so these pieces don't use any materials other than wood in their creation. I also don't bend, shave, or otherwise process the wood in any way. Every piece is built to stand on its own without support."
The entire series took the artist over 25 years to produce, working on it piece by piece - waiting for the perfect shape or fit of weathered and battered driftwood. We think you will agree the results are profound and stunning and most certainly Props-worthy. While we find the forest placements the most unsettling, the figures are also at home within the confines of museum walls.