This week we give Friday Props to the creator of the Lofi Girl animation, Juan Pablo Machado.
Machado is a 2D animator and storyboard artist focused on character design. He was born in Cali, Columbia and today resides in Paris, France.
He is best known for his work which was submitted in a competition for Lofi Beats channel ChilledCow on YouTube which features lofi music for studying or relaxing. This is how we first ran across his art because I ten to listen to pretty chill music without lyrics in order to focus on code. My brain has a difficult time focusing on things when there are words being spoken or sung so instrumental music plays a big part of my day.
Machado's Lofi Girl is recognizable for many as it became so popular as to become acceptable cosplay and there've been many flavors and knock-offs. So popular, in fact, that the ChilledCow channel rebranded as LofiGirl.
But while Machado is known for LofiGirl, his work spans a larger body. This one reminds us Dora the Explorer a bit if only because it's a girl looking for something.
We are particularly fond of his character sketch for Marnie who workls for the Doggo Army and has captured a particularly terrible enemy.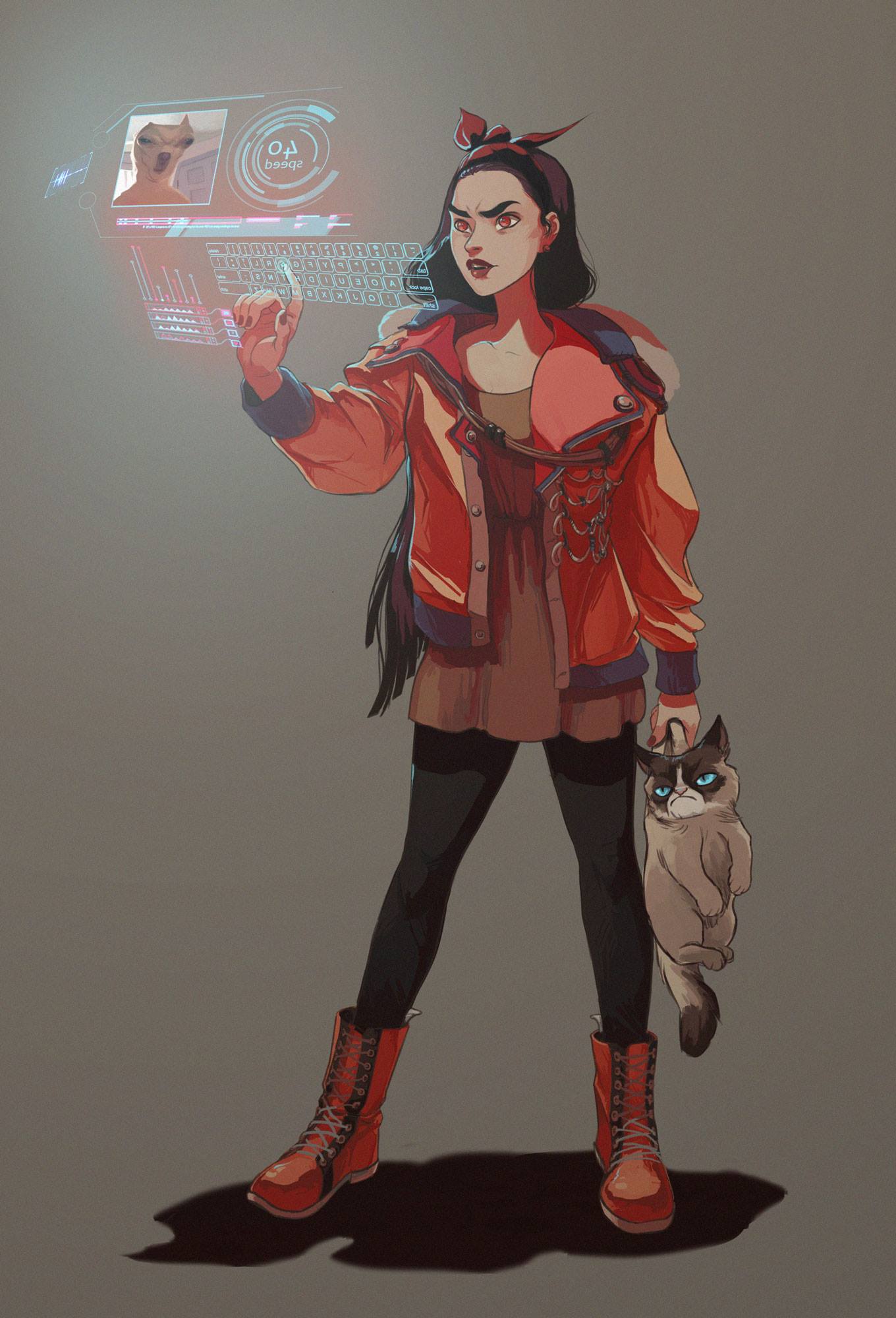 Friday Props for artist Juan Pablo Machado! His personal Instagram is private, but we provide it in the event you wish to give him a follow and he accepts. Other links below also worth checking out.
Website and Portfolio:
LofiGirl Channel: https://www.youtube.com/channel/UCSJ4gkVC6NrvII8umztf0Ow
Machado Facebook: https://www.facebook.com/machadoillustrator
Machado Instagram: https://www.instagram.com/mchdrz
LofiGirl Instagram: https://www.instagram.com/lofigirl/