With the holiday season already upon us many are feeling overwhelmed. We've found some props this week to remind you to keep calm, and carry on.
First up is the incredibly stressful, incredibly fun looking indie game "Keep Talking and Nobody Explodes". The concept is simple, one player plays in virtual reality, where they are presented with a bomb and no knowledge of how to disarm it. In the real world, other players around the diffuser pour over manuals and cooperatively work to talk the virtual reality player through the disarming process. The mechanics of the game are simple, but ingenious. Cooperation, communication, and a calm demeanor all seem key to successfully beating the game. First give this video from developers Steel Crate Games a view, which outlines the premise of the game more fully, and then check out Buzzfeeds video of long term couples playing the game below. Currently the project is being developed for the Oculus VR for use with windows, but hasn't been nailed down to a final release platform. If the project piques your interest you can learn more over at the game's website.
Our second props go to a concept looking to take the stress out of gift giving, especially relevant with the holiday season in full swing. Go ahead and kick back and leave the worrying to Gift Roulette. As the name implies this project allows you to purchase and ship an unknown gift to any address. There's no guarantee the gift will be any good, but there's significantly less work involved. Perfect for those not terribly committed to getting the perfect gift. Stress free, and theoretically easy. So if you're feeling adventurous give it a go. What's the worst that could happen?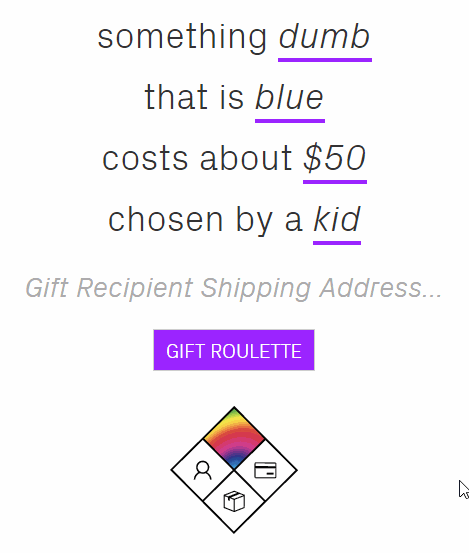 Our last props this week go to this interactive visualization of genetics. The project, uses genetic algorithms to grow and image. Based on factors such as population size and genetic mutations, the project allows you to tweak and explore different genetic principles visually. The source code is also made available for further exploration, but the visuals alone are nearly meditative to watch. Try it yourself!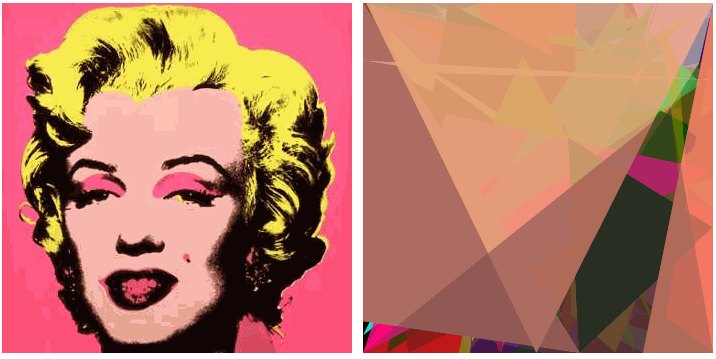 Hopefully we've provided a calming distraction from the business of the Holiday season. We'll be back again next friday with more! If you find something props-worthy be sure to share it with us on facebook, or drop it in the comments below.