It's been a while. Remember us?
We dropped the ball on keeping up with our social media. Why? Well frankly, we have been working....a lot! Some of you have mentioned that you miss Friday Props, and we thank you very much for your continued interest. Honestly, we miss it too, as it was a lot of fun to pull together so many cool things each week. For us, the last 19 months or so have been filled with lots of good things, some challenging ones, and a new project that turned out to be very time consuming. We finally have that beast under control and are almost ready to launch and are turning our focus back to a few of the things that have been neglected along the way.

Lots of Changes
This past fall we moved into a beautiful new space. We are now on the third floor of the Steele Building and we couldn't be happier. The layout works so much better for us with the majority of the space being one large central room. And it doesn't hurt that we renovated the space so it has a very urban hip vibe now that is much better suited for a tech company than the lovely, but rather formal, oak trim of our previous second floor offices.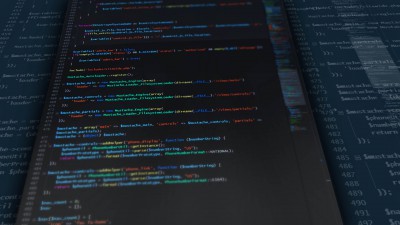 Looking Forward
We are pleased to announce that you will see a new Edgeworks Creative website within the next week. We are so excited to get this new site live, as our old site is 7 years old now and way past due for an update.
The new site has some super cool elements to it that we will outline for you when it launches, and the site includes a bunch of fun easter eggs, which we will we encourage our visitors to find to be entered into a prize drawing.
Subsequent to the launch of the New Edgeworks site, we will be launching another site, Interactive.Training for our new suite of digital training products. The timeline on that one isn't firm yet. We will let you know when we are ready to launch.
Exciting times here at Edgeworks Creative! We're focused on the future and working hard to move into the next phase of our business.
ONWARD!