On Life, The Universe, and Everything.
You may have noticed we've gone mostly quiet on social media and here on our blog for quite some time. A lot has happened since we stepped away from social media and I am here to provide an update on what we've been up to and where we are headed.
To start, it's important to understand that we are a small (5 person) business that has resisted the urge to grow our team for the sake of growth. Instead of chasing every opportunity in pursuit of growing revenue and headcount, we made the choice to focus on continuing internal development of tools and projects, and spending our time working on and completing projects in the pipeline for our clients. (We'll have more news on these soon)
Because we are a small team, it sometimes means that Cynthia and I split our time between our competencies and the needs of the business. For me, this means that every minute spent researching and writing posts for the blog or social media is time not spent working on projects or managing search marketing campaigns.
Back in April of 2022 when I signed off social media, I needed a mental health break. It doesn't take a genius to see that social media platforms are full of misinformation, hate, and toxicity. When you add in a full plate of work on top of the time spent posting, It can be enough to become overwhelming - at least it was for me - so the team agreed and I pressed pause.
After over a year spent mostly off of social media I can say with confidence that it doesn't much matter to our business revenue if we engage in social media or not. Our inbound business continues to grow without the effort. The real value in being active on social media as a small business (at least in our case) is the connection to others.
We've missed giving out Friday Props, highlighting other small businesses on #ThrowbackThursdays, reflecting on the words of women leaders in business, and snapping moments in the life of #JustARobot among others.
I have a backlog of announcements, ideas, and things to share, but I think the most important one is this:
We are thrilled to announce the addition of our newest team member Miller Rooney ( born December 1, 2022 ).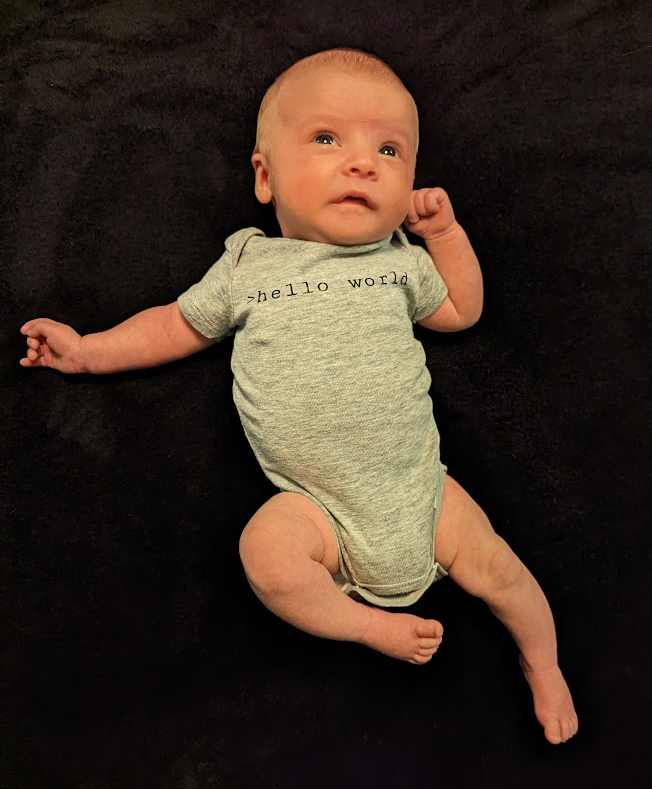 Feeling blessed. Feeling grateful. Feeling like getting back on the horse.