Props this week for The Monster Project which encourages kids to recognize the power of their own imaginations and encourages them to grow their creative potentials. The Monster Project is the brainchild of Katie Johnson, founder and President.
What is the Monster Project?
Kids draw monsters and artists from around the world recreate those monsters in their own styles. Kids get to see how their own creativity and imaginations sparked the imaginations and creativity of others.
Several examples from the 2021 Monster Project are shown below, but you should spend a moment and check out the complete Monster Gallery 2021.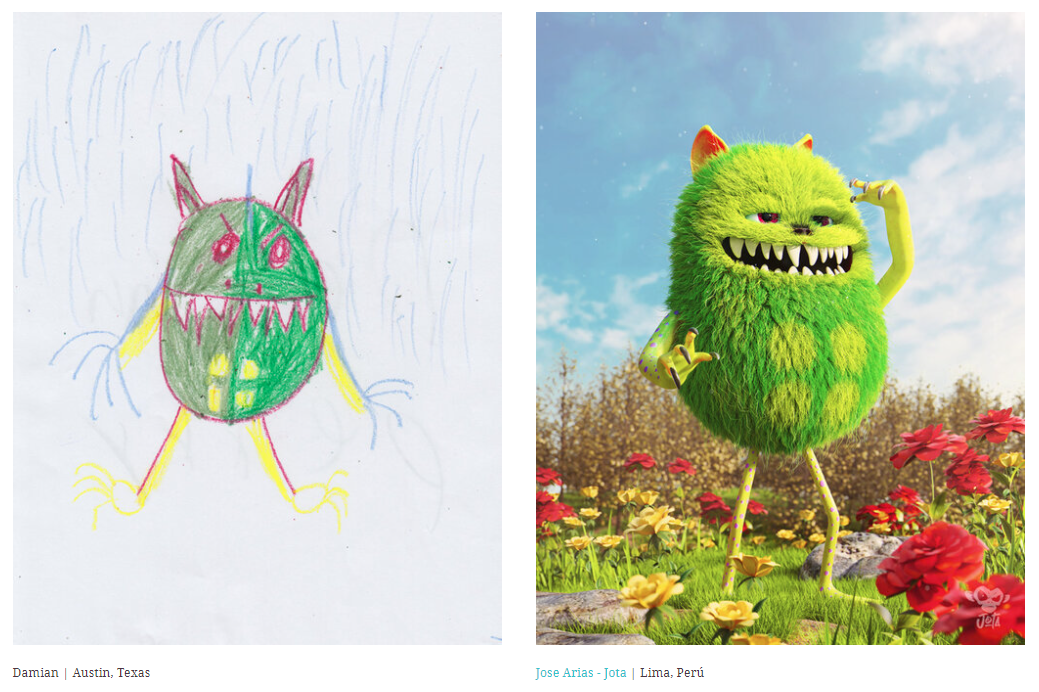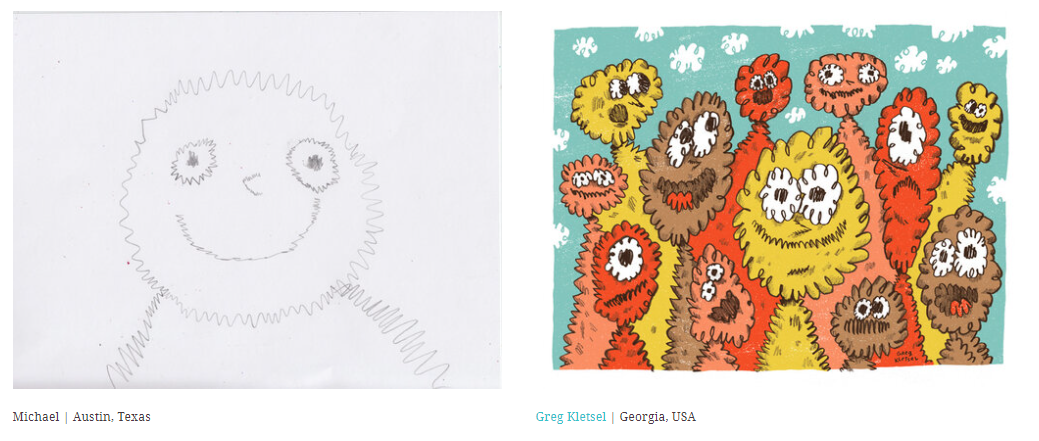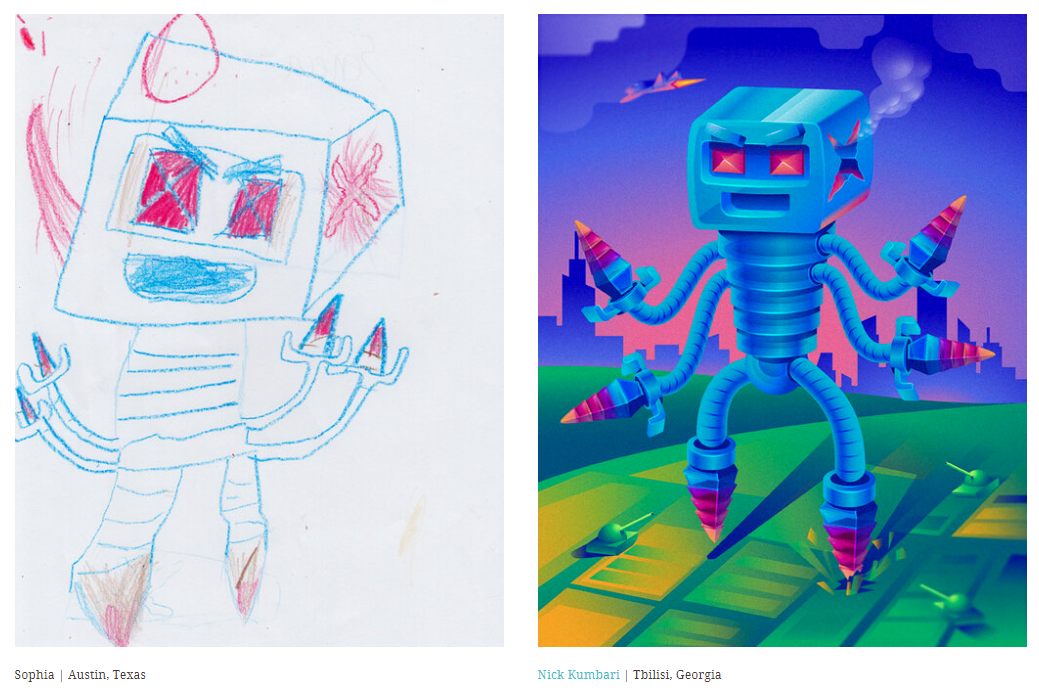 There are over 100 kid drawings and 100 artist recreations and the styles, moods, and effects are just as varied. SO FUN!!
Monster Project UNITE
In September of 2018 in an attempt to broaden the reach of the project, Monster Project launched UNITE, an open illustration challenege on Instagram that invites artists of all skill levels to contribute their re-imaginations of a new kid drawing every two weeks. It's worth following!!
See More:
Monster Project Website: https://themonsterproject.org/
Monster Project UNITE on Instagram: https://www.instagram.com/explore/tags/monsterprojectunite/
Twitter (no posts since 2018): https://twitter.com/letsmakemonster/
Monster Project Shop: https://themonsterproject.org/monster-shop