When my youngest daughter was in preschool we would walk to where her brothers' bus would drop him off at the end of his school day and she and I would build little fairy houses out of sticks, leaves, flowers and whatever else we might happen to find near the bus stop. It was a little slice of magic in the middle of the day. I'm grateful that she did not know at the time about Sylvain Trabut otherwise my performance would have been judged so much more harshly.
Friday Props going out this week to Sylvain Trabut for his sculptures of imaginary creatures made from bits of wood, leaves, stems and whatever else he happens to find. He takes the idea character development and applies it to these fantastic creatures of his, brinigng them up from collections of stuff into fantastical creatures with stories of their own.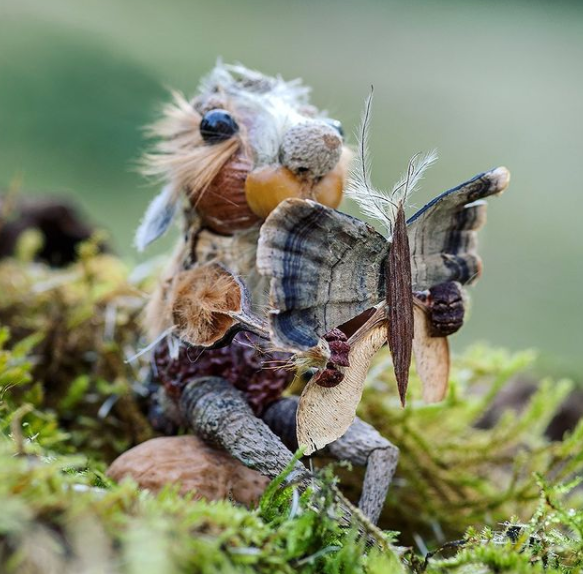 That particular image might terrofy my eldest daughter who is not a fan of moths, but for me it is one of the best examples of how his work delights.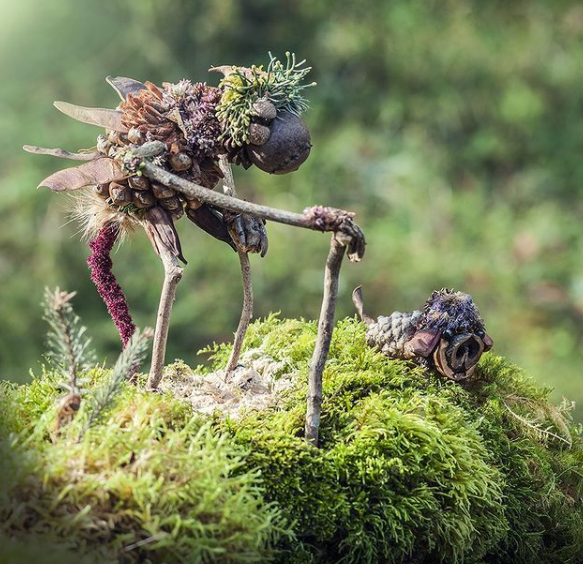 For those of us with a few more years behind us the idea of a walking cane sounds pretty solid. In the hands of this old fellow it completely fits the bill.
If instead of hobbling your way through the forest you prefer to ride on the back of a ferocious beats then Trabut has you covered there, too.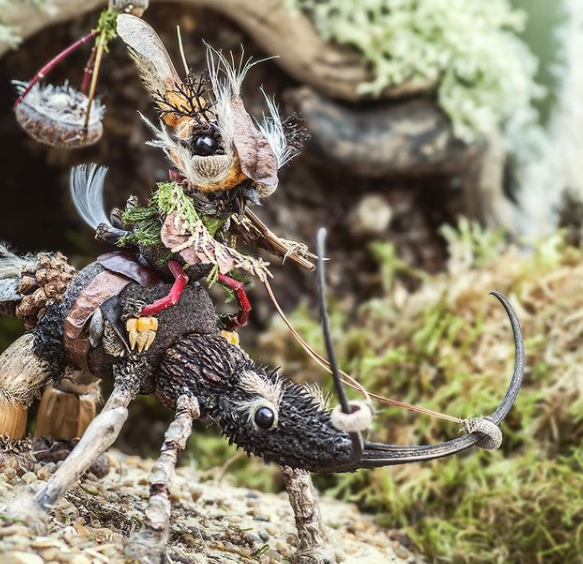 We recommend you give the artists a follow on Instagram and check out his full body of work on his website.