Props this week are going out to Atlanta area artist Quake Solo and his business Con-Artist Creative Development for his work in pastels and murals and for his work smashing stereotypes.
As a youth, Quake's love of cartoons fed his urge to draw cartoons himself and his mom supported (thank God) him in his artistic pursuits. In his school days he was known as the kid that could draw and it was seemingly obvious that he would attend art school. His first year in the Illustration and Animation program at the Art Institute of Atlanta was his last.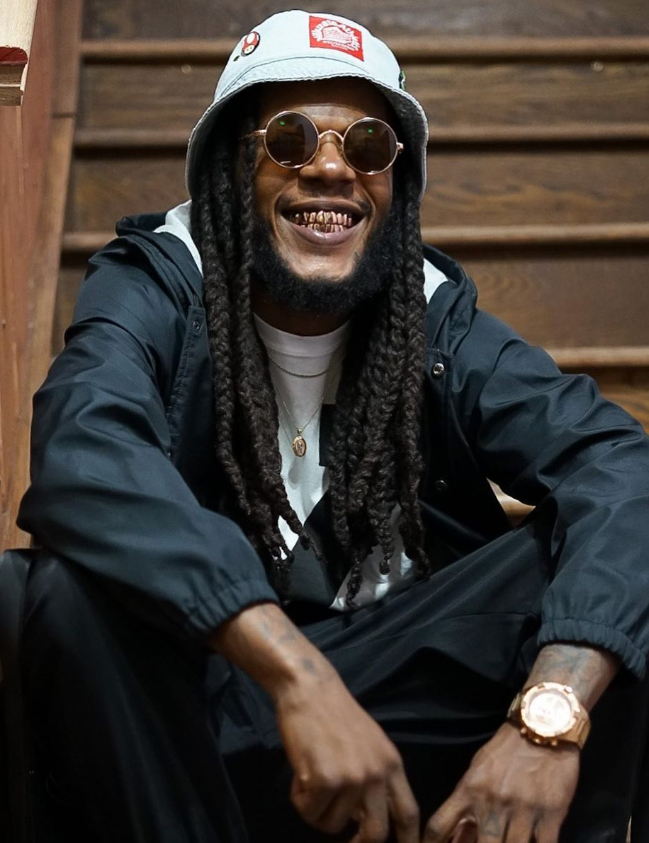 Beaten down by failing at what the world had expected of him, Quake set aside his pencil and wandered some years without getting back on the horse. We are so lucky his story eventually led him back toward the arts. Desperate for a sense of direction greater than the daily grind of unsatisfying work Quake began drawing in charcoal and pastel which led to deeper technique with shadow, realism, blending, and more. His exposure to art shows and fine art laid the path for the artist we know today.
Quake often portrays black men and women in ways meant to smash stereotypes. His own personal appearance is one that is often met with incorrect assumptions about the man behind the smile. Take a look at his work and you find real stories of success and triumph over assumption with depictions of black Americans who have overcome adversity and contributed hugely to society - figures like David T. Howard, Martin Luther King Jr., Margaret Edison, and more.
I asked Quake about a character that appears in his work multiple times - a young winged boy almost angelic in appearance - sometimes portrayed with fierceness and sometimes serenity. While we exchanged emails I have yet to hear back about this in detail. If I learn more I will update this post.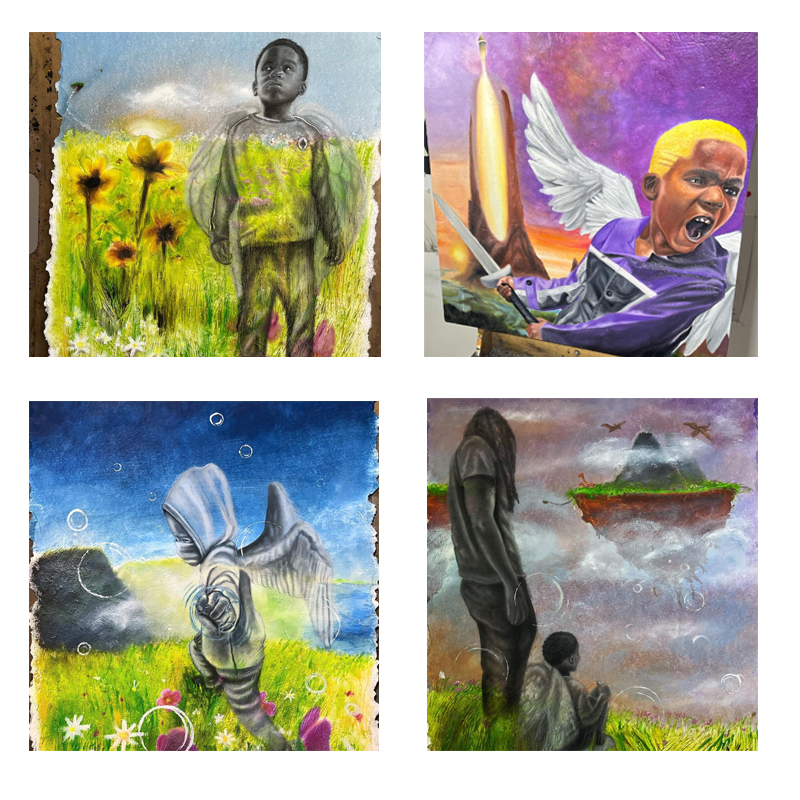 Clockwise from top left:
from Dreamscapes 18x24 pastel, charcoal, oil paint, molding paste on Bristol
The Black Spade: Evolution 24x24 oil on wood
Power of a Dream 18x24 pastel, charcoal, oil paint, molding paste on Bristol
Guidance of the Black Spade 18x24 pastel, charcoal, oil paint, molding paste on Bristol
Quake's work is not stuck in small formats. Indeed, his work is seen in murals and large formats. I personally have a soft spot for the work he has done within elementary schools, including this piece at Virginia Hilands Elementary.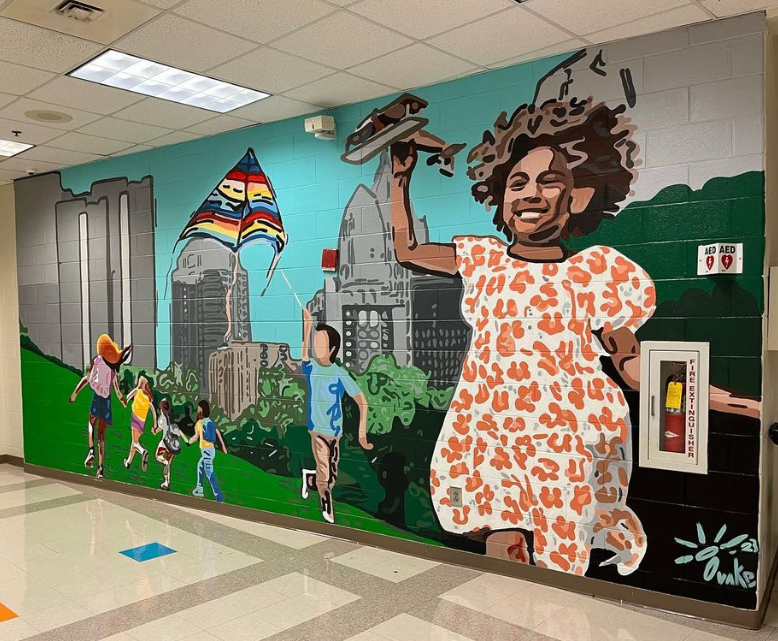 We encourage you to check out his work online and in the Atlanta area if you are there. Many example sof his mural work showcase his committment to telling truths and dispelling assumptions. One thing for sure: Friday Props well-deserved.
Online you can find Quake Solo at:
Facebook: https://www.facebook.com/quakesolo/
Instagram: https://www.instagram.com/quakesolo/
News: Interview with Voyage ATL
Images used with artist permission.