It's that time of week again - the time when we share some of the cool stuff we find. And this week is a special edition because it's the "Oh Crud! Darren's not here and it's Friday!!" edition, which means yours truly is at the helm with absolutely no planning ahead for this. There is nothing connecting this weeks Props together expect maybe - just maybe - they are all pretty neat.
The first Props is going out to our old friend the Spirograph. Mind you, this isn't the plastic toy we had as kids. You know - the one whose parts you kept losing until you only had a few gears. No sir, this is an online spirograph guaranteed to waste your time and bring you joy.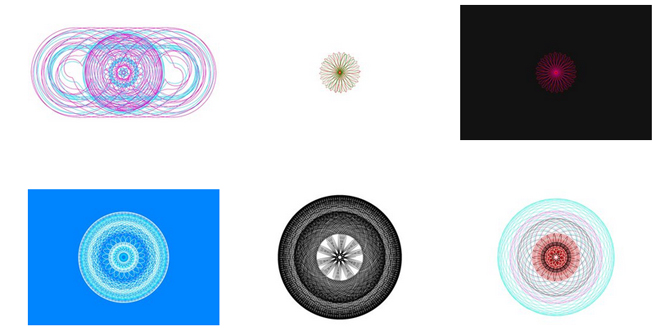 When I think about toys from my childhood like Spirograph I inevitably end up thinking about other toys like LEGO and Star Wars figures and the endless hours of Dungeons & Dragons we played (Side-props handed out to AD&D). Thinking about dragons made me remember this incredible projection mapping from Seville, Spain of a fire-breathing dragon. This is just plain awesome. I don't have much information on this, but while we've featured projection mapping a couple times (here and here for example) I think this one is the coolest I've seen.
It might go without saying that this is the first Props of a new year. So our final Props are being handed out to Dubai for totally winning the New Years Eve awesome. Holy cow! That's awesome!
Thanks for checking out this weeks' stable of cool stuff and Happy New Year to you all!