In this week's Friday Props we give the nod to Greenville, SC artist Matt Wilson who uses skillful welding and cutlery to create some pretty amazing representations of animals. Of course we love being able to feature an artist from Greenville because of our ties to the city, and even more when the art being created checks the boxes of surprising, fun, and whimsical.
Matt Wilso, operating as Airtight Artwork, has mastered careful welding so the joins between pieces can't be seen, leading his sculptures made of cutlery and metal scraps to be strikingly life-like. The sculptures are often fastened to driftwood or discarded lumber. We imagine his workshop must be well-stocked with spoons, forks, and knives and we wonder where he finds all of them! We're willing to bet it's difficult to buy spoons at thrift shops anywhere he happens to be.
Influenced by natural elements, my art is a reflection of the environment in which I live. Using recycled and organic materials- scrap metal, reclaimed wood, bone, etc., my sculptures depict continuous life cycles that consciously and unconsciously permeate our awareness. The upcycled work I create is a testimony to the belief of conserving and appreciating our resources, so that the environment in which we live will continue to be an environment in which we desire to live. My goal as an artist is to make artwork unlike art people have seen, while at the same time recognizable in the identity of everyday materials. I only hope the sculptures will inspire others to appreciate the simple, neglected items from which my creations are born.
Much of his work focuses on birds: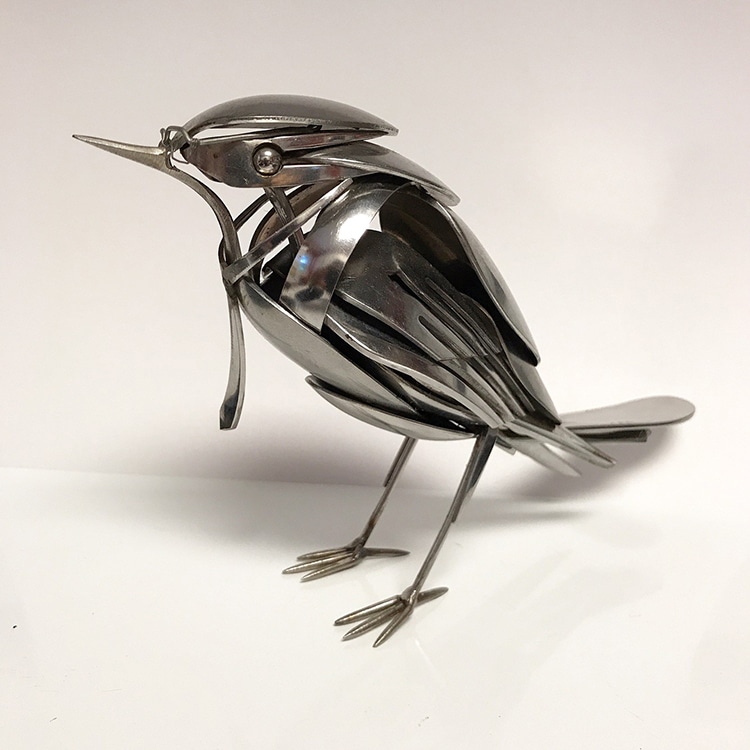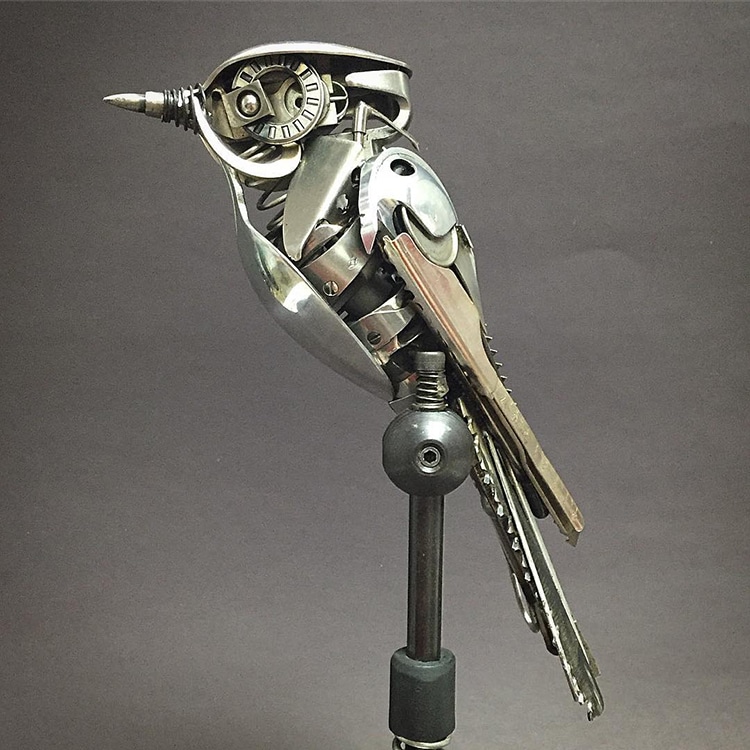 But he also tackles other subjects. My favorite? The kitty, of course.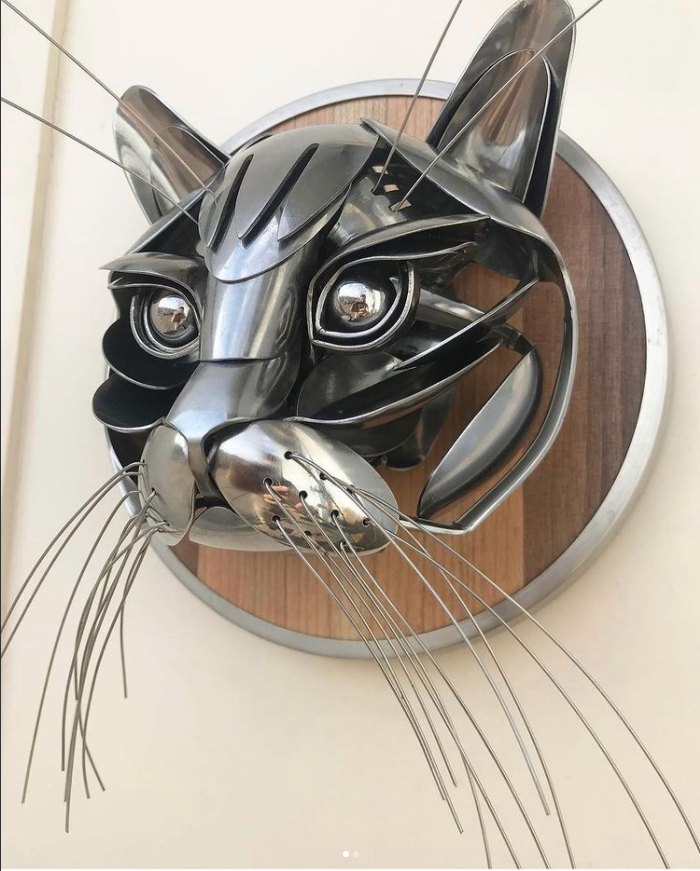 If you're interested in learning more about his work, check out the links below to see (and buy!) more:
Website: airtightartwork.com
Facebook: @AirtightArtwork
Instagram: @airtightartwork