We're big fans of work that makes us look twice or look deeper and we're always happy to discover an artist whose work does it consistently. Friday Props this week going to Middlesex, Vermont artist Marianne Mullen. Mullen says that the exploration of creativity with mixed media ignites her muse. We wonder if she's concerned about lighting fires under the rest of us, because she definitely sparks our interest.
Mullen's mixed media pieces are primarily made of collage materials and acrylics, and layered to provide rich and organic textural expressions that deliver that kind of intruige where you find your nose closer to the canvas than maybe it ought to be. But when you find that the artists creates her work with the hope to encourage engagement, introspection, and exploration of our layered reality then you can't help but congratulate her for a mission accomplished.
Exploring creativity with varied mediums ignites my inner muse. The organic layers and texture add both intuitive and introspective aspects to my artwork. The connection between creativity and art lends itself to the balance of my inner/outer worlds. My work unpacks, challenges and questions not only the typical use of the materials but how the exploration of art aligns with our personal journey as humans.

-- Marianne Mullen
Looking at her piece Generous Day is a good example of how she delights us. On first glance the form itself is calm yet cold like a moment when you accept a fate or truth even if you don't want to. But the more you look at it, the more you realize and feel the texture and layers. Suddenly that cold calm is accompanied by warm excitement of discovery and the piece transforms to something warmer than its' color palette might suggest.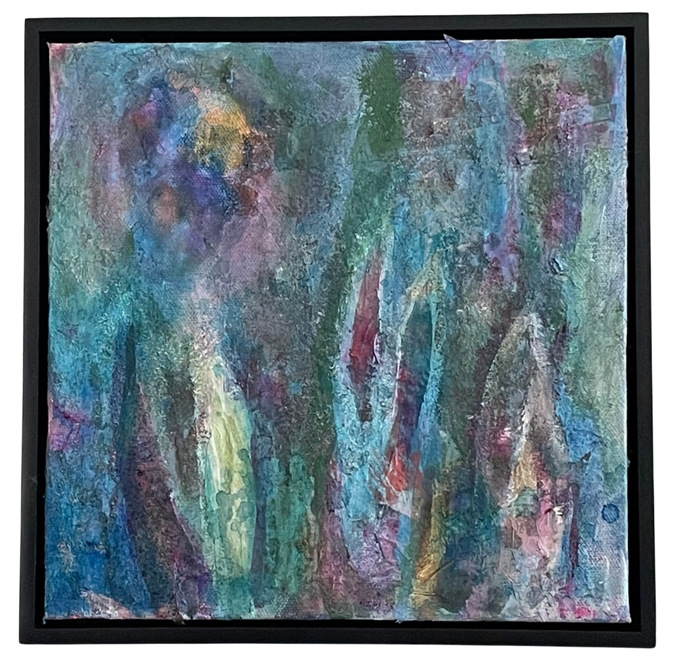 Take a close look and you'll find areas where the collage and paint go beyond the edge - pushing itself and us into moments of delight and a desire to explore further.

Other works are more frenetic and energetic like Following Ahead which gives us uncertainty and tenacity at the same time - the mix you feel when you step forward into the unknown.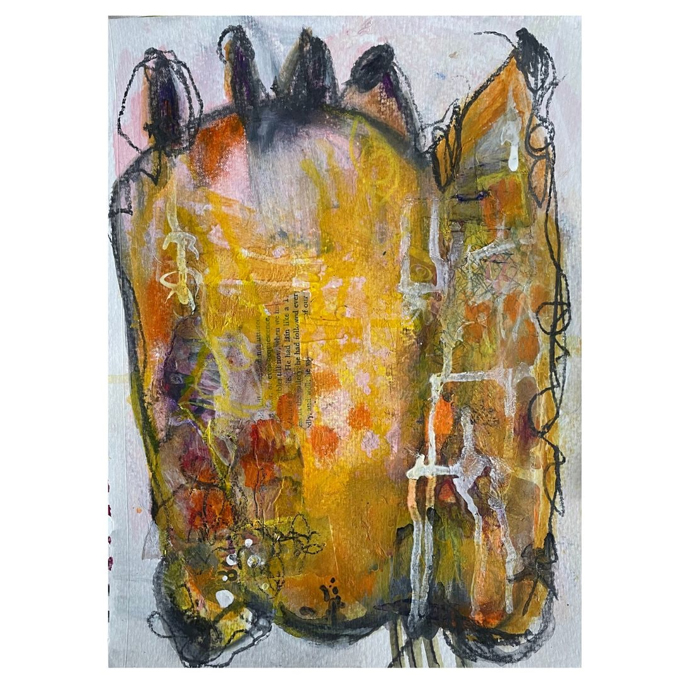 One thing we do know is we would happily follow ahead, behind, or alongside this artist. We're certainly following her now.
Friday Props for Marianne Mullen. Give her a like, a follow, but definitely give her work a look.
Artist website: https://www.mariannemullen.com/
Facebook: https://www.facebook.com/MarianneMullenArtwork/
Instagram: https://www.instagram.com/mariannemullenartwork/