We love when fun meets silly meets competition and we can't express enough how much we absolutely L<3VE this week's' Friday Props recipient, the Balloon World Cup.
We've all played the game of keep-up where you take turns hitting a balloon to try and keep it from hitting the floor. With the coronavirus pandemic putting an end to most sporting events, Spanish internet streamer and esports commentator Ibai Llanos and pro football (soccer) player Gerard Piqué launched the innaugural Balloon World Cup on October 14th of 2021.
After seeing a viral video on TikTok of American brothers Antonio, Diego and Isabel Arrendondo playing keep-up, Llanos was inspried to create a tournament and the result was spectacular.
The rules are quite simple:
Matches last for 2 minutes, except for the final, which lasts for 5 minutes.
Players have to touch the balloon with their hands, launching it upwards.
Players can only touch the balloon once before their opponent touches it.
A player is awarded a point when their opponent fails to touch the balloon before it hits the ground.
The player who has scored the most points when time runs out wins the match.
If the two players are tied when time runs out, they go to an overtime where they must use their head and feet instead of the hands to touch the balloon; the first player to score a point wins the match.
With those simple rules and a competitive salte of 32 players, a knockout tournament was set up where players faced off inside a glass cage filled the trappings (obstacles) of a typical living room, but also a car. Francesco de la Cruz of Peru ultimately won the innaugural tournament. We can't wait to see what the second year brings!
When this was first brought to my attention I realized this is the one sport that both Darren and I have been training for since childhood.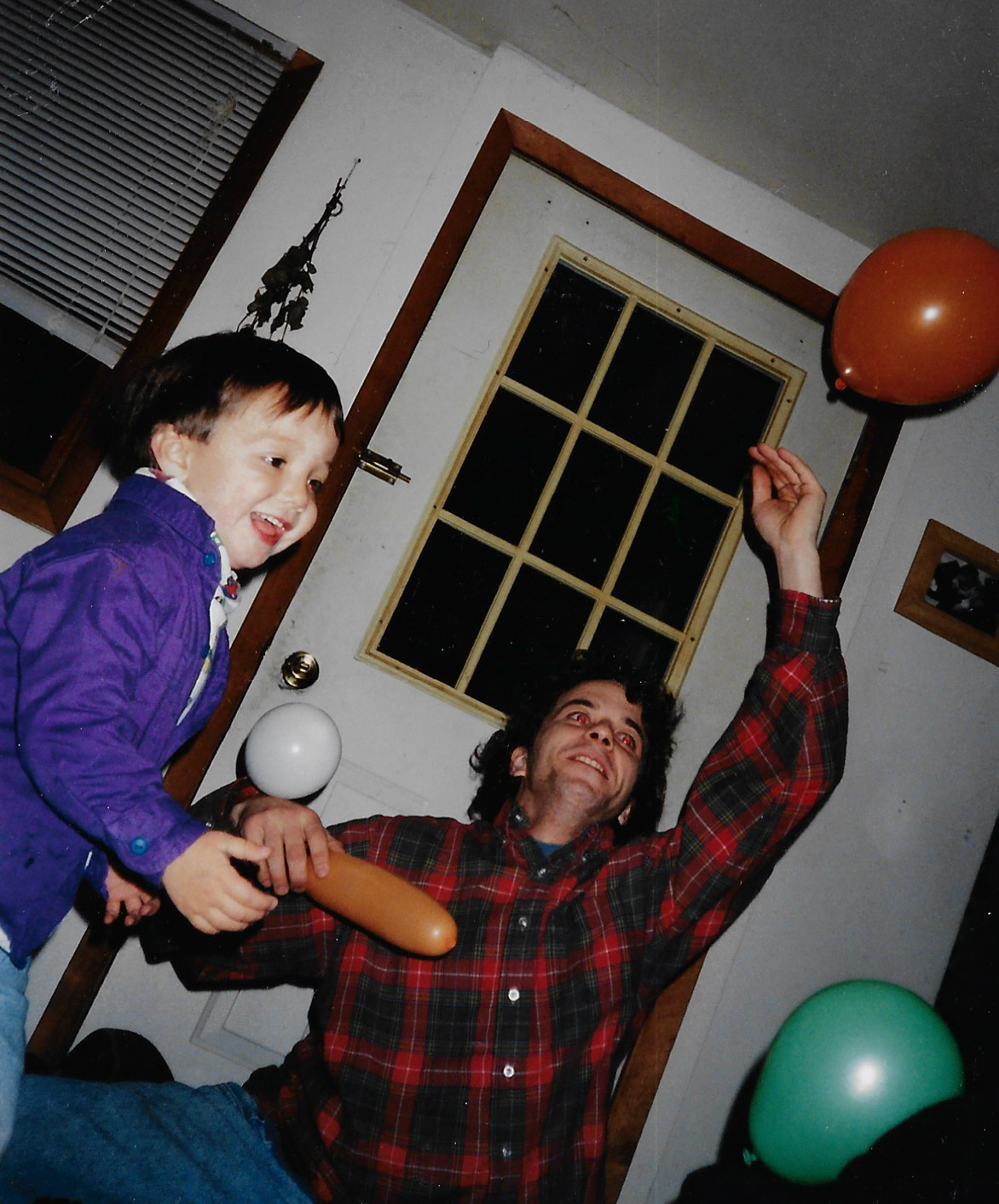 More on the web:
Wikipedia: https://en.wikipedia.org/wiki/2021_Balloon_World_Cup
Twitter: https://twitter.com/balloonworldcup
Instagram: https://www.instagram.com/balloonworldcup
YouTube: https://www.youtube.com/playlist?list=PLHCPwKwATUgA0y1ckLH_tai4RX9h9oI74