Maybe it's just the fond memories of an aging guy - nostalgia for a simpler past, perhaps, but I think there is something magical about the days of 8-bit computing.
Today happens to be Valentine's Day and I decided that both my Valentine gift to my sweetheart and Friday Props would both feature some of that retro 8-bit love.
Props going out to Glitter Mint for their printable 8-bit Valentine envelope and card. Pictured above, you can see how it really is pretty darn cute. Head on over to print out your own copy of the envelope and card. You'll want some scissors and glue, too.
8-bit love can be printed not only on paper, but in resin, too. In this case we made an 8-bit heart printed in wood resin.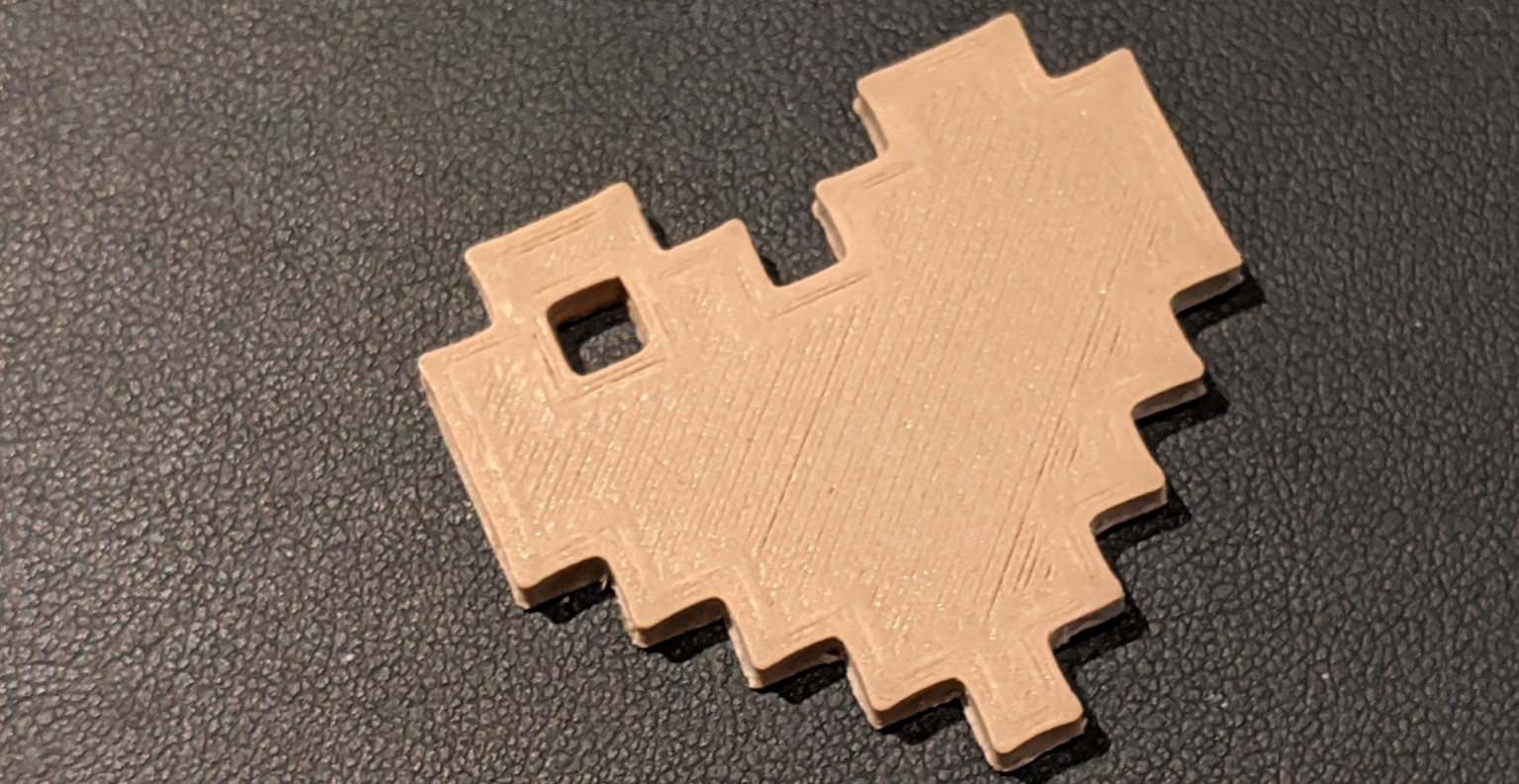 Perhaps to really set the mood right for an 8-bit celebration of love we should give some Props to a song which exlemplifies both the character of 8-bit awesomeness and the kind of sweet sentiment that we can all relate to.
Here's wishing each and every one of you a wonderful 8-bit kind of magical day!