Friday, Friday, Friday the 13th and, yes, evil things have struck here at EWC: Phil is doing the Friday Props this week since Ed is deep in the world of code. Buckle your seatbelts, kiddos. I'm going to take this opportunity to push my own agenda of awesomeness since there's only a few more hours in the office for me. First off, a quick giggle to the funny peoples who make their mark on the internet with the simple humor that always surrounds aging action heros.They are the ones that truly make this country great. Rounding the bases and headed to second like a chihuahua after a dropped piece of beef jerky, I want to steer your Friday Props to a friend of ours down Barnard way. After our time exploring the Mariana Trench south of Japan, Chris Wilson dedicated himself to the art of baking and sweets in various establishments. The bad news was that only a few people ever got to experience his creations until recently when he started his own little confection business. Here's a nod to you, Mr. Wilson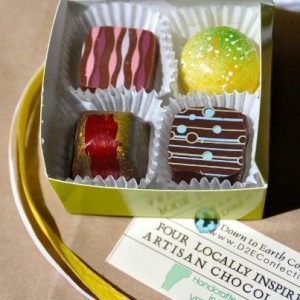 Without breaking stride, third base is coming up quick! Don't slow down now! The weekend is so close! To get your imagination running and put a little spring in your step in case Friday the 13th HAS lived up to its billing, this is a taste of one of my favorite bands, OK Go.Go full screen and turn it up. Loud. Now dance. Its Friday!
Finally, on the eve of yet another beautiful weekend and the thermometer pushing into the 90's, we need to put a big Friday Props to the picturesque swimming holes throughout the Green Mountains. With a little luck, we can get ourselves some quality time in the clear waters to recharge the batteries then sit on a sunny rock eating a hunk of crusty bread. Cheers, we'll see you next week!