From the tippy, tippy tops of the popcorn pops
And effervescent bubbles on Argo
We present the new addition of Friday Props
Fill your brain with artistic cargo
Welcome back, welcome BACK! Last week work got in the way of our Friday fun time on Props, making you wait until the sun fell down before we published so I SWORE I'd get a jump on Props earlier in the week. We can't have anyone being malnourished here! T'would be a travesty! We can't have thatnonononono….it will not do.
The first in our friendly family of props goes to Joe O'Connell & Blessing Hancock where they create some amazing public art pieces including this installation in Austin, Texas. These photographs originally caught my eye because of the shadows the chandeliers cast out onto the concrete pillars. As I dug deeper to find out more about them, it turns out this duo actually employs 14 other artists as well in their 14,000 sq ft 'fabrication facility.' That's pretty darn big. And their art? They have installations all over the WORLD. Their website is worth your time exploring and the next time I go travelling, I will keep an eye out for their work. Fabulous.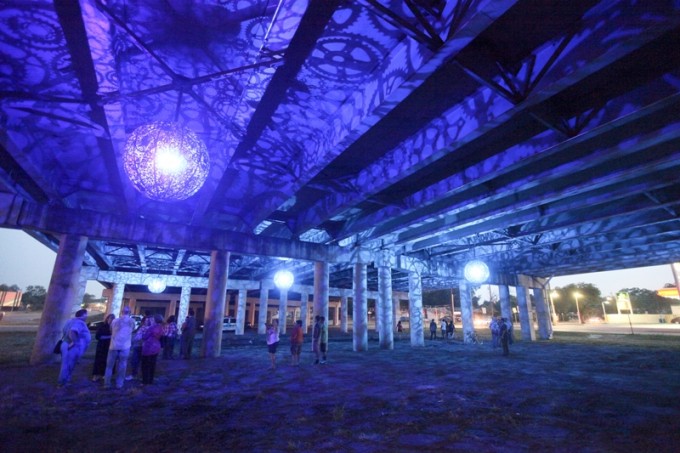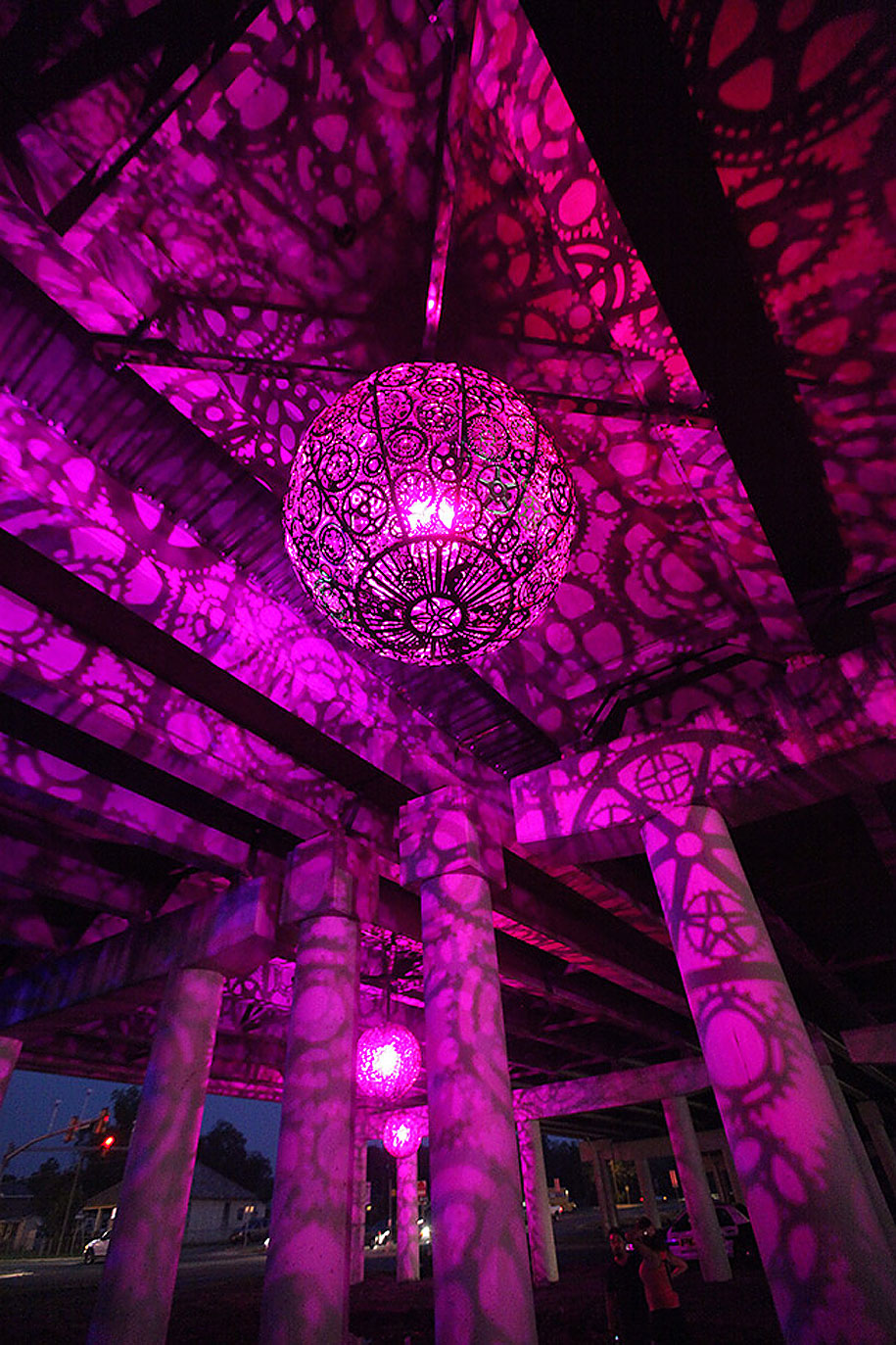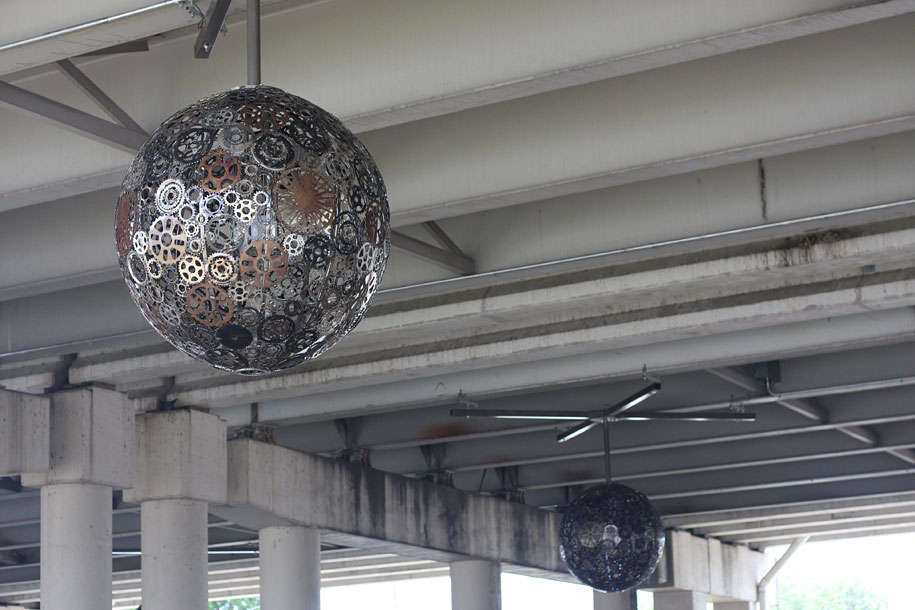 Moments ago, I changed my mind on this second prop. I had another very cool chandelier in mind to show you that fit well between props One and Three, but then I saw some of the other projects Hilden & Diaz put together. This one made me yell out when I saw it, disturbing the little Friday Props elves from their cute slumber. When THEY saw it, the screamed in fear, dove down through the holes in the floor and grabbed shotguns from the arms locker in the basement. The project is meant to raise awareness of the fragility of cultural treasures throughout the world and, just ask the elves, it does. Tehey promised me never to play these videos again: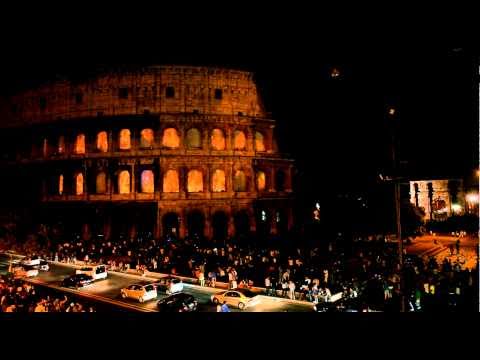 Originally, I found the last prop first and the first prop last, but the last prop here is the coolest and, since you understand that cool stuff sinks, it sank WAY DOWN to the bottom because of its cool. Smart people tend to rise, but often find themselves not being very cool. Our final props this week goes to a whole bunch of smart people at MIT (rising) who made something really cool (sinking) and achieved a sort of equilibrium rarely achieved on the smartness/coolness scale of life. Combining mechanical and natural constructive forces, they designed a large geodesic semi-sphere. On each piece of the framework, the scientists tasked a machine to mimic a silkworm's patterns, stretching thread across the panels. After assembling the 26 panels into the final shape and suspending it from the ceiling, the researchers unleashed 6,500 real silkworms to finish the job. This is a research project, yes, but the end result is astounding.Treat yourself. Take the time to watch the whole video (unless silkworms make you squeemish).
Thanks again for stopping on in for a visit! Found (or MADE) some great creative stuff? Share it! Let us know!