I don't watch a lot of TV. I don't spend a lot of time watching shows on my computer, either. Friends may argue this point, but I can assure you that once the Boston Bruins are no longer playing, my television will be notably silent until at least September. Recently, however, I went back and watched some old episodes of The West Wing: a TV political-drama from the '90's with some fantastic actors, writers and camera work I admire greatly. The characters zip around and discuss all types of solutions to current problems by drafting legislation. I think The West Wing is a pretty smart show. The funny thing I noticed about the show? Almost every issue the administration deals with (gun control, abortion, dependence on foreign sources of energy, religious freedom, climate control) in the series are the SAME issues and debates that are going on right now down in Washington, D.C. Science and our dreams work symbiotically, propelling one another further and we particularly admire these folks today for their bold steps in the scientific realm.
First props go to Markus Kayser, a German master's graduate from the Royal College of Art in London. Markus delves into production design using innovative technologies and natural energy to create while instilling a sense of humor and story telling. This video demonstrates a machine he created and then hauled out into the Saharan desert that can only be describes as a solar powered, 3D silica "printer." I am not the person to ask what practical applications the printer could be used for, but the video is intriguing and fascinating to watch.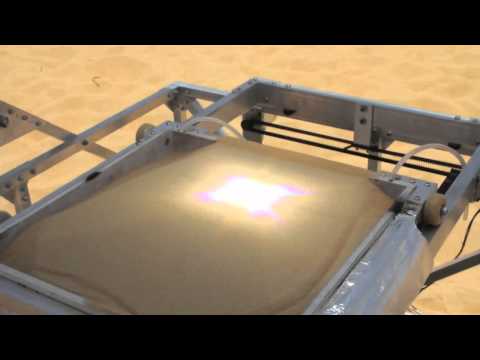 Speaking of productions, down under at the University of Melbourne, researchers are printing out organic solar cells….fast. They are thin, flexible and open up a huge range of practical applications. Using the same techniques as screen-printing on t-shirts, the printers can churn out 30 feet of these solar cells every minute or one every two seconds. The efficiency of the cells rages from 10-50W/square meter, which, for me, is easiest to think of in terms of light bulbs and their wattage. The video below isn't sexy. It isn't much fun. But if you throw some cheesy 50's music on in the background and imagine this fella with a hard-hat, you might get a subtle chuckle.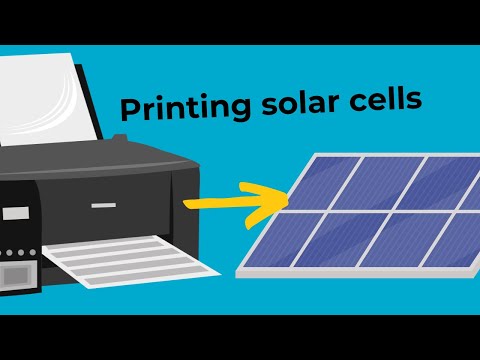 Last in order, but first in our hearts, our final prop comes from the land of the SAAB, Ikea and ABBA. I'll admit that when I think about traveling the world, Sweden isn't high up on my wish list. Certainly, their cultural and scientific contributions to the world are many and I have a soft place in my heart especially for ye olde, pre-GM SAAB's. If, however, I could go to Sweden and see this stunning creation, I might have to rethink my priorities. The Strawscraper is a very cool take on capturing wind energy. Instead of large turbines, tall buildings are outfitted with 'hair' designed to move and bend with the wind and harness it as energy. It looks like a gigantic sea anemone. Or a huge truffula tree. Or a massive Andy Warhol wig. It doesn't whack birds or bats out of the air. It generates electricity. Tell me what's not to like?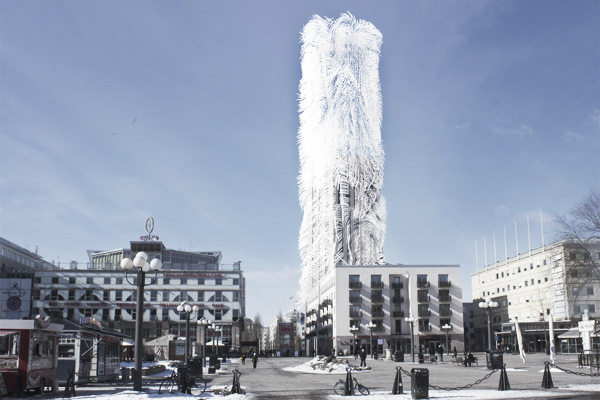 That's the props for this week! Next week stay tuned for something extra special as we mark our first anniversary of the Friday Props! #52!!!!