Coming to you LIVE from the Crossroads of Vermont, Home of the Greatest Mud Season in the world, Friday Props!!!
That's right! Welcome to spring and all it brings from brush fires to spring snow squalls! For those of you living in Vermont, there's no denyin' that it is also time for Mud Season: the time of year when backroads can become treacherous even for the seasoned woodchuck in a pick'em up truck with a lift kit. For those of you not aware, the dirt roads, frozen solid since November, thaw during the day and become super-saturated with rain and snowmelt. The ruts can quickly make the road impassable during the day and, with a little luck, freeze solid again at night. Imagine. A friend invites you for dinner out in the hills, a dinner you KNOW will be simply superb. Although they warn you "the road is a little muddy," you can't RESIST the invitation! You and your mate head out, admiring the bucolic scenery of rural Vermont, relaxed as you roll across the pavement, further and further from your abode. With only a few miles left in your journey, you see up ahead where the pavement ends and the undulating ruts and frost heaves of mud begin.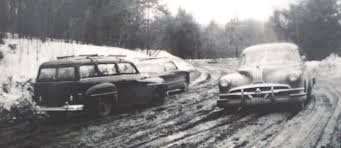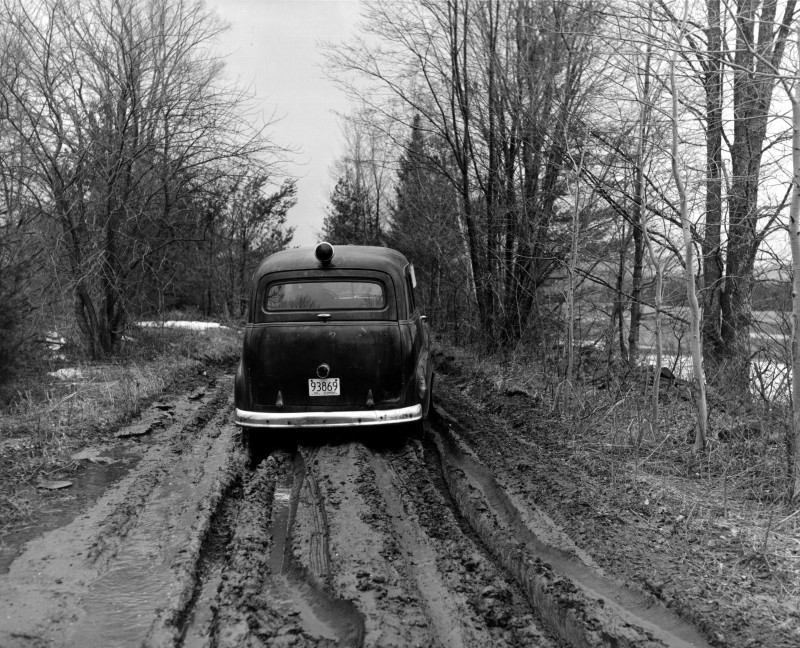 Mud Season is no joke. Mud Season is not a new problem. In my research for Friday Props I searched for a creative solution to Mud Season, a vehicle designed SPECIFICALLY to address this (brief) annual event. Not a Mud Boggin' truck to tear up the ruts and make them deeper, but a vehicle to ride above the ruts, slide across them, tear down any road in Mud Season with ease. I found nothing. Not "Mud Buggies" related to "Dune Buggies" for the sandy terrain out west. No "Mud Sleds" modeled after snowmobiles. Got an idea? Better yet, got a vehicle that can tackle the challenge without creating more problems? Send a picture. Send a photo. Show us how you tackle Vermont's Mud Season.