It's beginning to look a lot like Friday Props / Everywhere I goooooo…..

The first significant snow covers the ground here in Vermont after a beautiful evening of flakes last night. The church down the street is selling cut balsam trees as a fundraiser and I avoided the bombardment of cheesy, overblown, mall-style Christmas consumerism thus far. This doesn't mean I'm not thinking about gifts for folks, but I've very picky about my gift-giving. Two factors dominate my selection process: functionality and sustained fun. If a potential gift doesn't meet either of these two criteria, I'm not buyin' it! This Friday Props is conservatively consumerist. They are cool and they are fun.

I have always been a French press sorta guy. The snarling of the bean grinder. The satisfying plunger. The end result is a tasty batch of brew every time. Though the technology has been around a while, this is the first I've heard of a siphon coffee maker. Don't get me wrong: I know the whole process is a lot more labor intensive than my 5-step French press, but the cool factor is there and experts say it really does make a better cup of Joe.

What else do you need besides delicious coffee in the morning? Toast. In fact, any time of say is a good time for toast! Last night, in fact, I caught a bit of a stomach bug limiting me to ginger ale to settle my tummy. On the solid food side of things, I decided to make myself some toast using the cheap white Italian sliced bread from Price Chopper. While this bread will never stand up to the structural rigors required for a good meaty sandwich, it does make a fine piece of toast, light and airy. The problem? The toaster broke. Yeah. My infirm state prevented me from troubleshooting, so I ate the bread untoasted. It was terrible. Don't get caught in the same predicament. Buy yourself or your loved one a new toaster. Especially this one. Made in Vermont and customizable, these toasters come in a variety of designs and colors, not just Jesus.


Finally, we come to the gift that keeps on giving to your cycling honey bunny and everyone within earshot. No more will your special someone be able to stealthfully sneak up on you riding their bike. Instead, that feeling of impending doom will change to a feeling of joy, making you chuckle at how cute your gift is! Paying homage to Monty Python and The Quest for the Holy Grail, Trotify transforms a bicycle from a simple mode of personal transportation to a grin-making machine. How? By taking two empty 'aves of coconut and bangin' 'em together!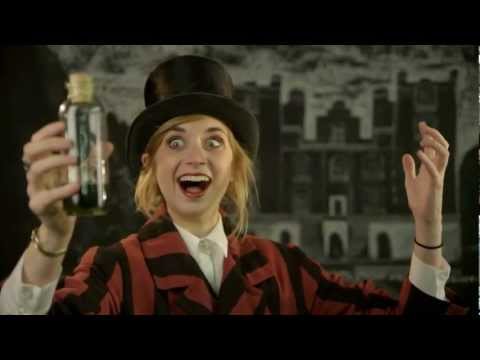 ***Probably not suitable for mountain bikers